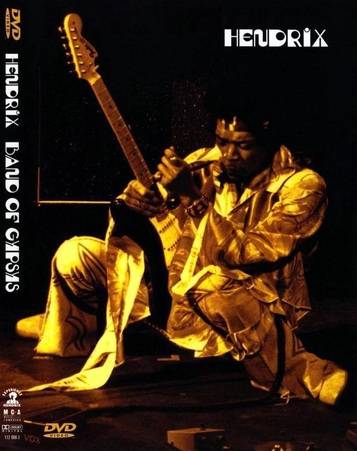 INFO:
Source:
WEBRip
Video compression mode:
MKV
Size MB:
1740
Total Run Time mn.
142:10
Winner of the 2000 Grammy Award for "Best Long Form Music Video,"
Hendrix
: Band Of Gypsys delves behind the scenes on the making of the seminal classic and the five live performances that comprised the period of the Band Of Gypsys. This 83-minute documentary features new interviews and rare and archival footage of Jimi Hendrix and the Band Of Gypsys including an additional 30 minutes of footage not included in the original television broadcast. Exclusive to the DVD release is 54 minutes of black & white video footage from the Band Of Gypsys' January 1, 1970 Fillmore East performance, plus several never before seen photos by photographer Jan Blom. - Experience Hendrix/Legacy Recordings.
Documentary:
1. Band Of Gypsys
2. Billy Cox
3. Izabella
4. Buddy Miles
5. The Difference
6. Becoming The Band Of Gypsys
7. Electric Lady Studios
8. A Force
9. Machine Gun
10. Foxey Lady
11. A Necessary Point In Time
12. Credits
A Second Look January 1, 1970 / Fillmore East, NYC:
1. Who Knows - Stereo/5.1 Version
2.Machine Gun - Stereo/5.1 Version
3.Changes - Stereo/5.1 Version
4.Power Of Soul - Stereo/5.1 Version
5.Stepping Stone - Stereo/5.1 Version
6.Foxey Lady - Stereo/5.1 Version
7.Stop - Stereo/5.1 Version
8.Earth Blues - Stereo/5.1 Version
Disponible sólo a los usuarios