Nargaroth - Black Metal Manda Hijos De Puta (DVD9)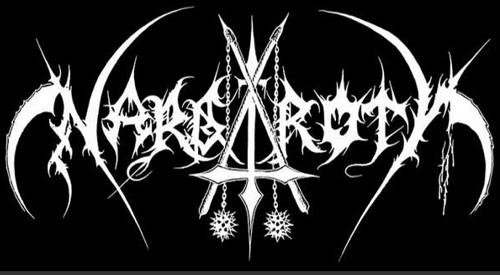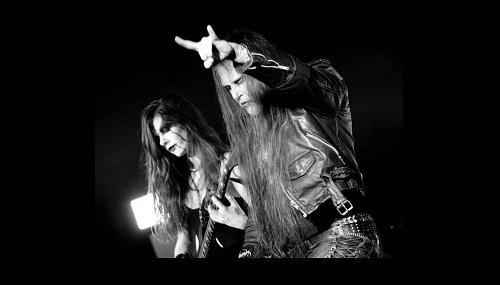 Country of origin:
Germany
Location:
Eilenburg,Saxony
Status:
Active
Formed in:
1996
Genre:
Black Metal
Lyrical themes:
Hate, Misanthropy,
Satanism (old), Personal Themes
Member:
Ash - Vocals, Guitars, Bass,
Keyboards (1996-present)
Nargaroth was formed from the ashes of a band called Exhuminenz in 1996
by Kanwulf, Charoon, and Darken, and the first recordings were completed
in 1998 using a drum-machine.
The alias "Kanwulf" came from a French book with old Scandinavian names,
such as the more famous Beowulf, and less famous names like Arkwulf.
The name "Nargaroth" came from the word "Narg", as it stands for nature
and Ash was strongly related to it, and Gorgoroth since Ash is a big fan
of their Sorcery Written in Blood demo and Pentagram
Hard german black metal thats nargaroth. Love them or hate them...
The concert recordings on the DVD are not professional, but amateur
recordings. They are to be seen as a bonus part of the "Black Metal
manda Hoijos de Puta" release, which are meant to give a further
impression of NARGAROTH's concerts in Latin America.
Black Metal Manda Hijos de Puta (DVD9)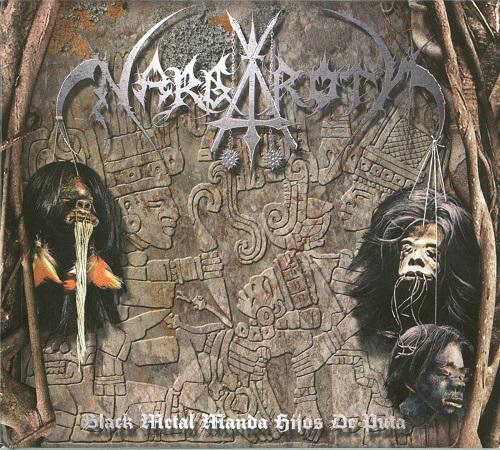 Tracklist:
01. Intro
02. Black Metal Ist Krieg
03. Karmageddon
04. Hunting Season
05. I Burn For You
06, The Day Burzum Killed Mayhem
07. War
08. Freezing Moon
09. ...Und Ich Sah Sonn' Nimmer Heben
10. Black Blasphemic Death Metal
11. Abschiedsbrief Des Prometheus
12. Possessed By Black Fucking Metal
13. Vom Traum Die Menschheit Zu Töten
14. Seven Tears Are Flowing To The River
- Extras:
01. Interview Auras Corpse In Honduras
02. Generation X TV Interview & Concert In Venezuela
03. Impressions From The Tour
General
Complete name                  : NARGAROTH
Format                         : DVD Video
Format profile                 : Menu
File size                      : 12.0 KiB
Overall bit rate mode          : Variable
Video
ID                             : 224 (0xE0)
Format                         : MPEG Video
Format version                 : Version 2
Bit rate mode                  : Variable
Width                          : 720 pixels
Height                         : 576 pixels
Display aspect ratio           : 4:3
Frame rate                     : 25.000 fps
Standard                       : PAL
Compression mode               : Lossy
Audio       : LPCM 2.0
_____________________________________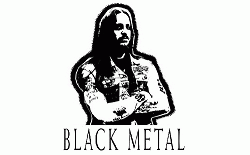 4.15 GB
Disponible sólo a los usuarios