The Neal Morse Band - The Grand Experiment (Bonus DVD)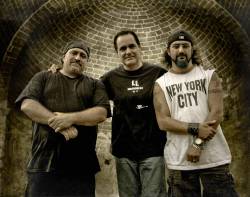 Neal Morse's career path is full of unexpected twists and turns,
sudden changes and pleasant surprises—much like the epic progressive
rock compositions for which he has become known.
     In the mid '90s he formed the quirky Spock's Beard, whose debut
recording, The Light, was an unexpected success. Over the next 7 years,
Spock's Beard released 6 critically acclaimed studio recordings and
multiple live recordings while establishing a passionate fan base in the
"prog rock" community.
     In 2000, he formed the prog supergroup Transatlantic with drumming
legend Mike Portnoy (formerly with Dream Theater), Marillion's Pete
Trewavas and The Flower Kings' Roine Stolt. In a remarkably brief but
productive few days together, they knocked out SMPTe, a richly received,
massive work of vintage, long form prog. Two years later, the sophomore
release, Bridge Across Forever, solidified Transatlantic's global
appeal.
     Following the release of Spock's Beard's 2CD concept work, Snow
(an instant fan favorite), Morse shocked his followers with word that he
was stepping away from music…with no indication of where he was
heading. In his steady journey toward commercial and critical acclaim,
Morse was still searching for inner peace. After months of resistance,
Morse could no longer ignore the calling he felt to lay down his music,
at least temporarily, to pursue whatever God had for him. Standing by
his convictions, Neal Morse urged Spock's Beard to move forward without
him.
     After a short time away from Spock's Beard he sensed God moving
him to write music again. Only this time the music was to be an inspired
soundtrack of his faith journey—a double disc musical retelling of his
Testimony. The unique and ambitious record spans numerous styles of
music—from contemplative and brooding to adventurous and
celebratory—featuring orchestral movements, gospel strains and signature
progressive rock contributions from Portnoy on drums and Kerry Livgren
(ex-Kansas) on guitar.
     Morse was now walking an unknown road. After reaching success with
Spock's Beard, he was starting all over again, this time boldly
declaring his faith and risking fan rejection and financial failure. He
needn't have worried. As the Testimony Live DVD triumphantly documented,
his solo tour was full of magical moments and was a deeply affirming
experience. Britain's Classic Rock Magazine included Morse in their "100
Greatest Frontmen of Rock" listing, while the Dutch Progressive website
DPRP awarded it the "best rock tour" over such legendary artists as
Peter Gabriel, Radiohead, Rush and others.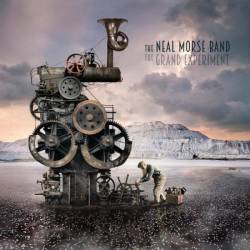 Track list:
1. The Making Of The Great Experiment
2. Agenda Music Video
3. Grand Experiment Music Video
Line Up:
Neal Morse : Vocals, Guitar, Back Vocals, Keyboards
Randy George : Bass
Mike Portnoy : Drums
Disponible sólo a los usuarios